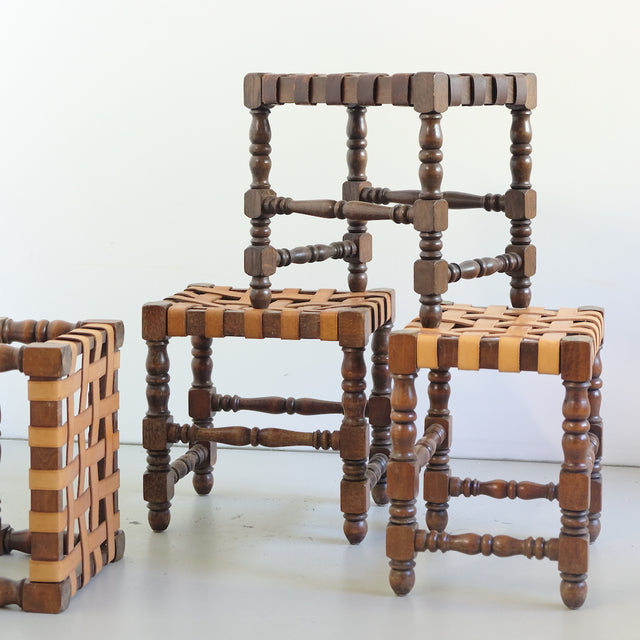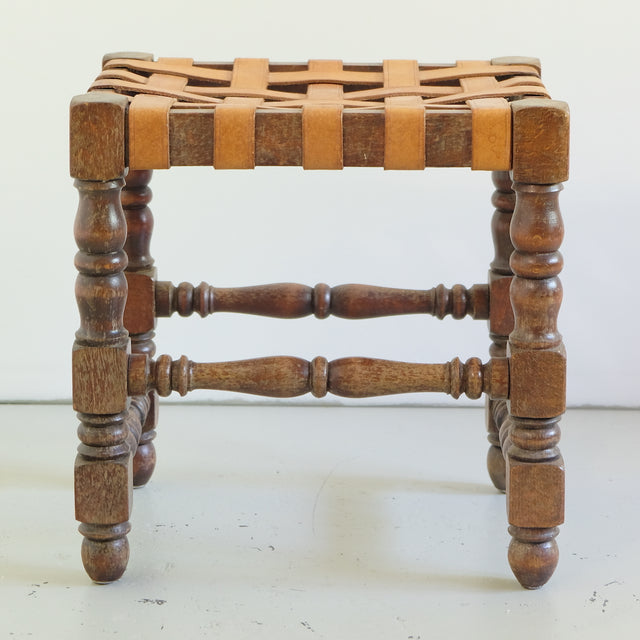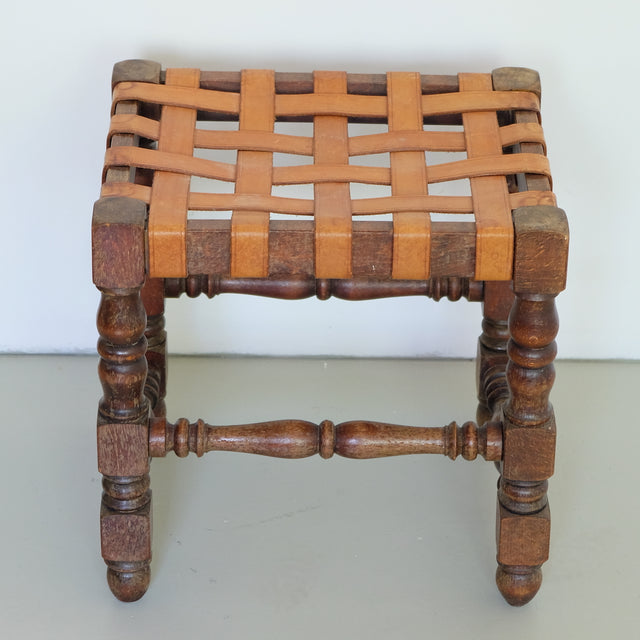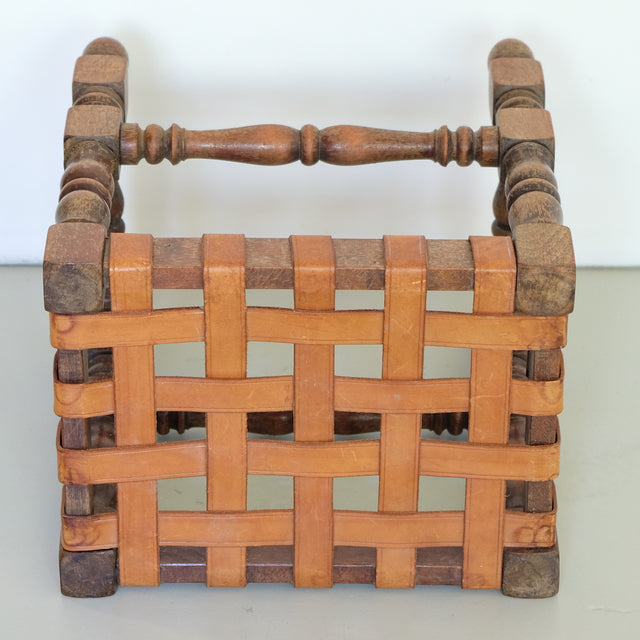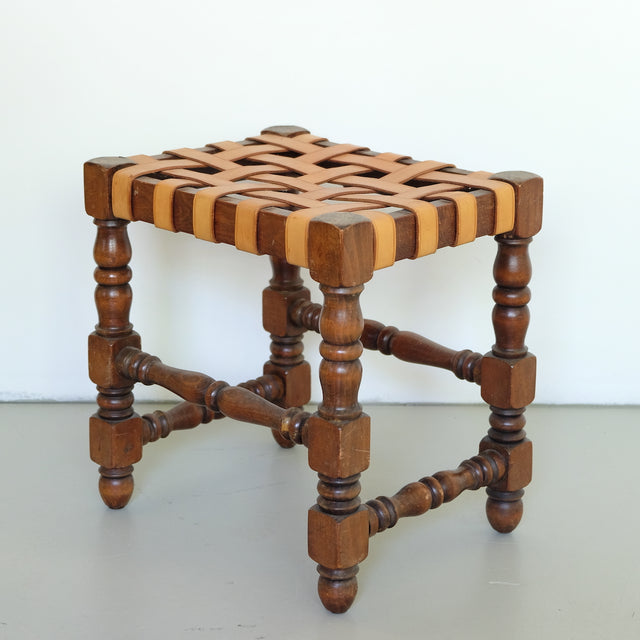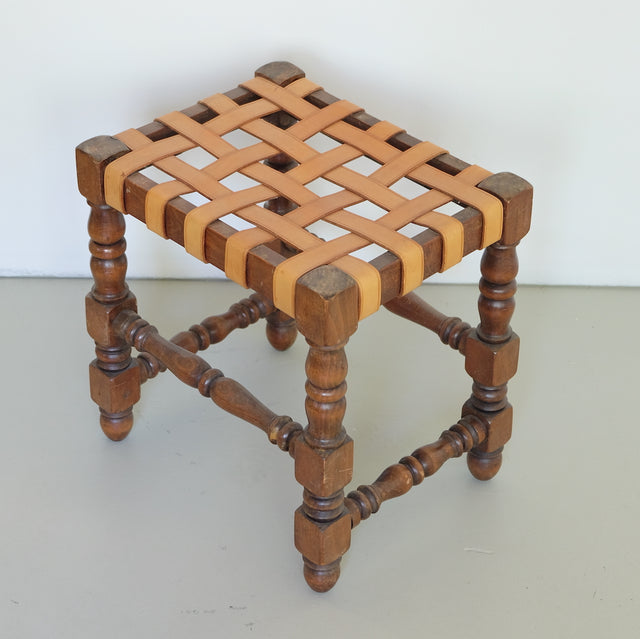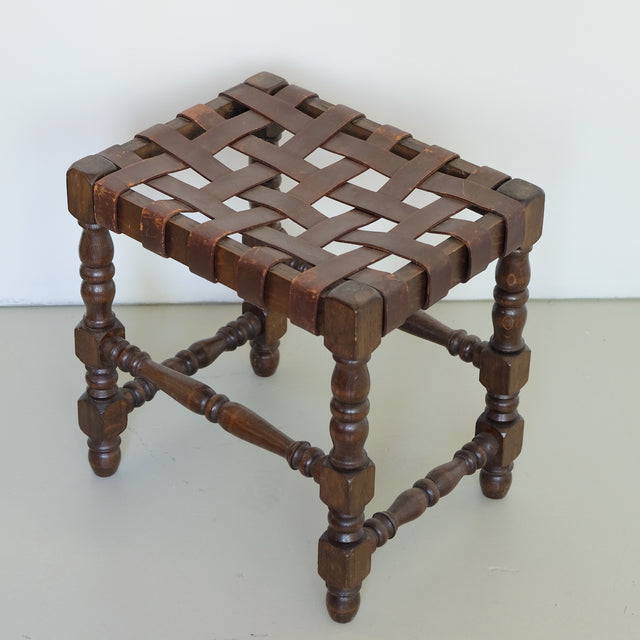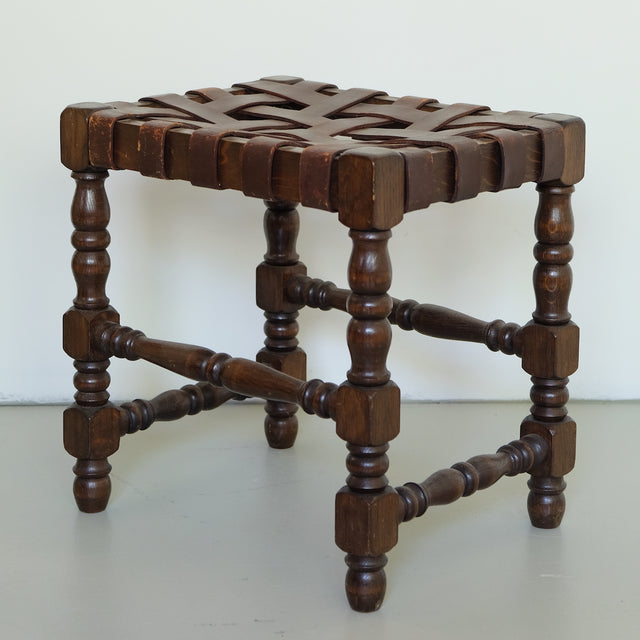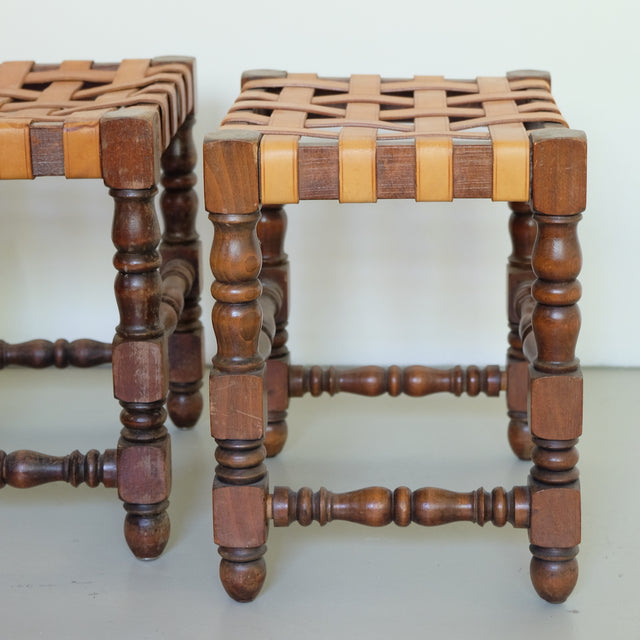 The very rare stools with braided leather are exceptional pieces of furniture. The stool can also be used as an ottoman or a small coffee table. The characteristic style of the seating is a great contrast to the modern interior.
The turned wood is very decorative and is reminiscent of sculptural furniture from the Spanish Renaissance period.
Size: 30cm x 40cm, H 45cm
Material: wood, leather
Age-related signs of wear. Very good condition.
Price incl. VAT (if applicable)
Differential taxation according to § 25a and § 25 UStG
Free shipping.

Delivery time immediately up to 7 days.