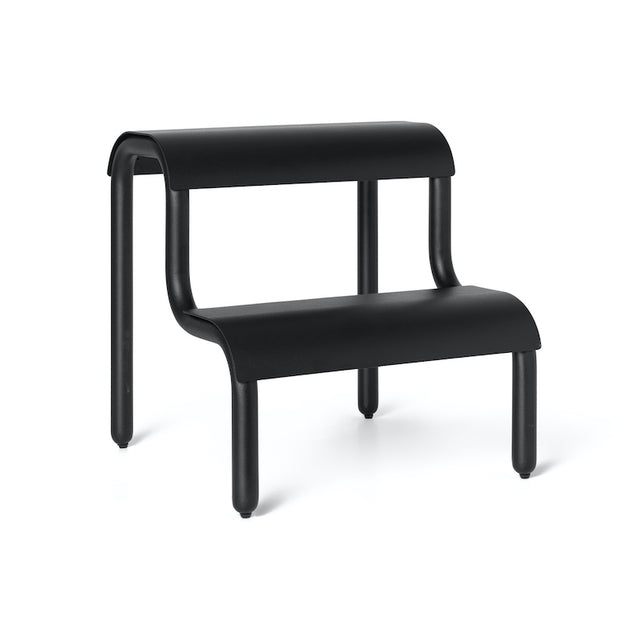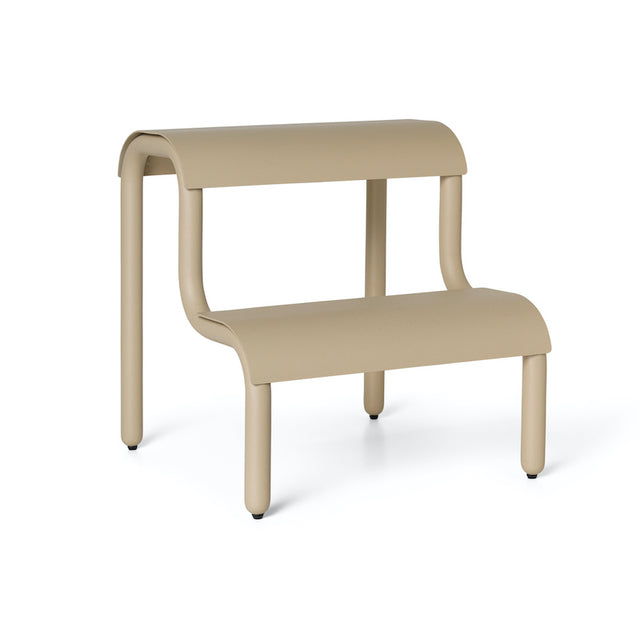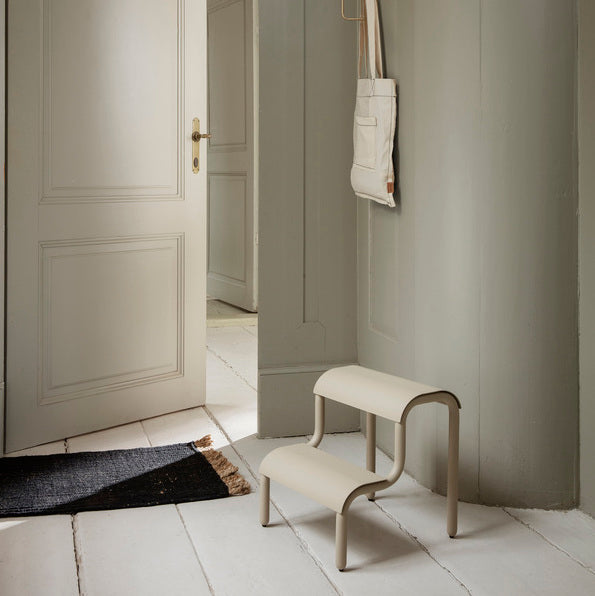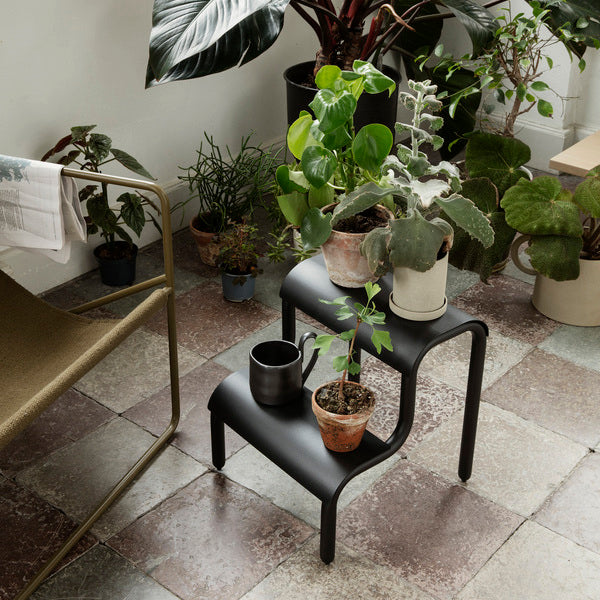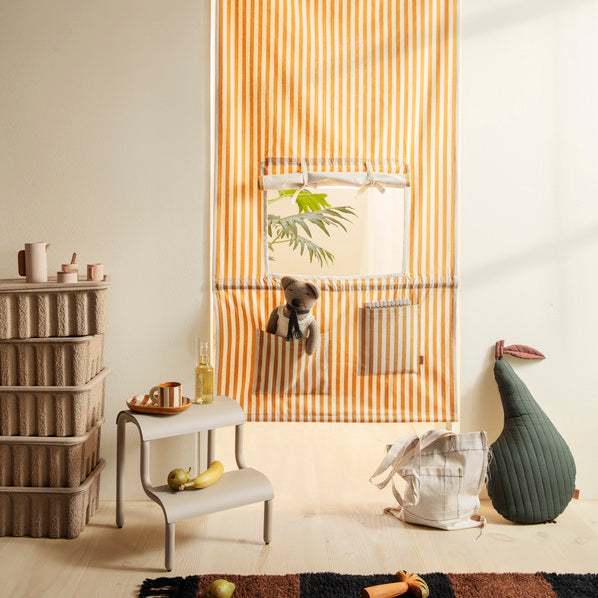 Design: ferm LIVING

With its playful expression and organic shape, the Up Step stool is a decorative yet functional addition to any type of space.
The powder-coated iron stool features two tubes that artfully curve into legs and offers a double step with a rough surface coating to prevent slipping. Lightweight and easy to handle, the Up Step Stool comes in handy when you need a step stool, but it can also be used as a side table for books, plants and other decorative objects.
Thanks to its robust surface, the metal step stool is very well suited for use in any children's room.
Size:
W: 34 x H: 36.2 x D: 35.7 cm
Material: Powder coated metal and fabric step stool
Price incl. 19% VAT
Free shipping.
Delivery time approx. 7 days.