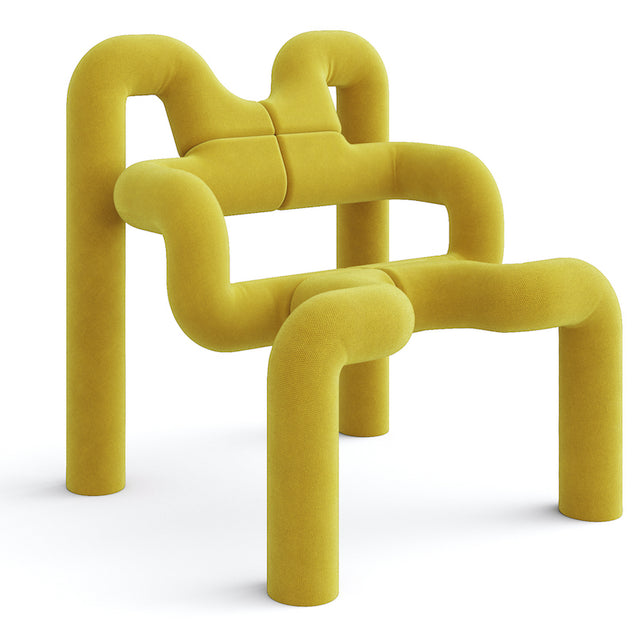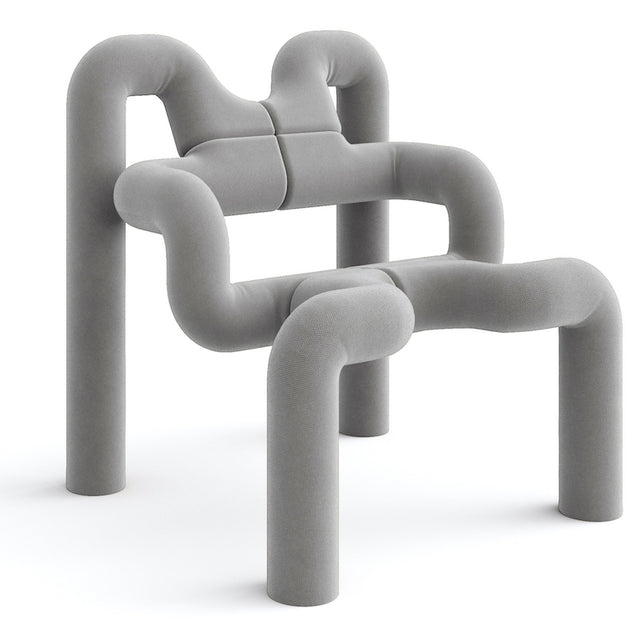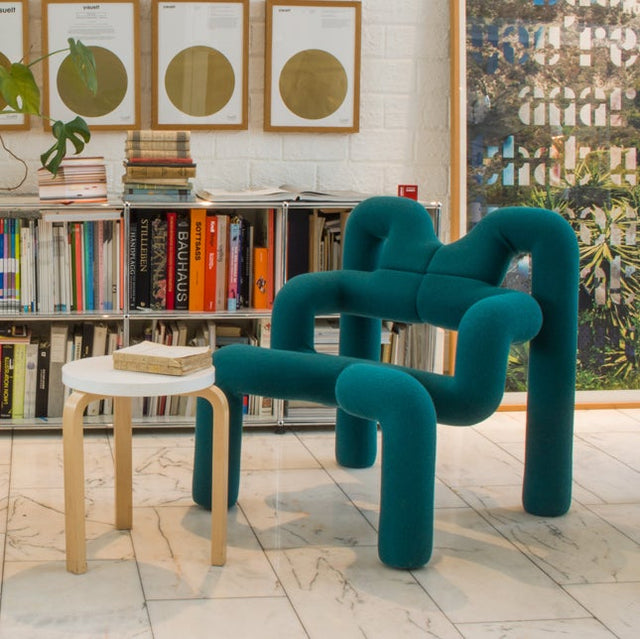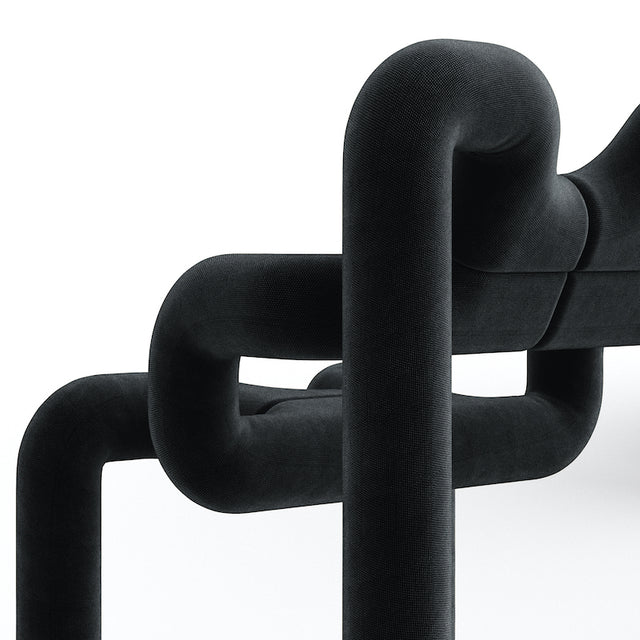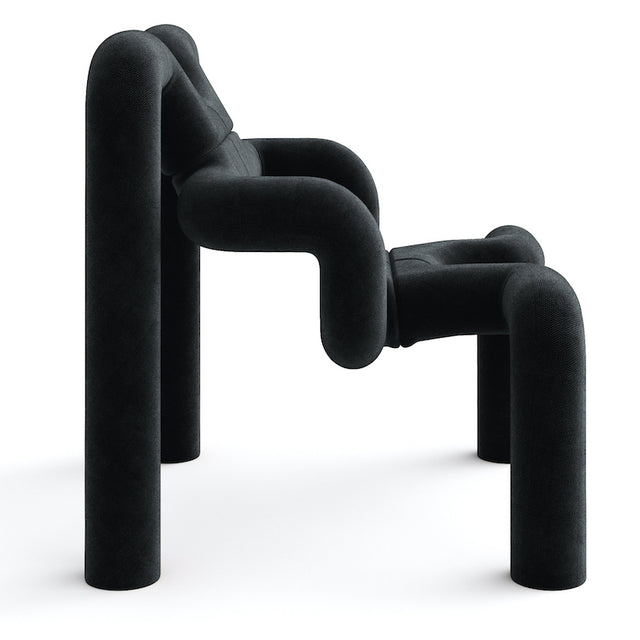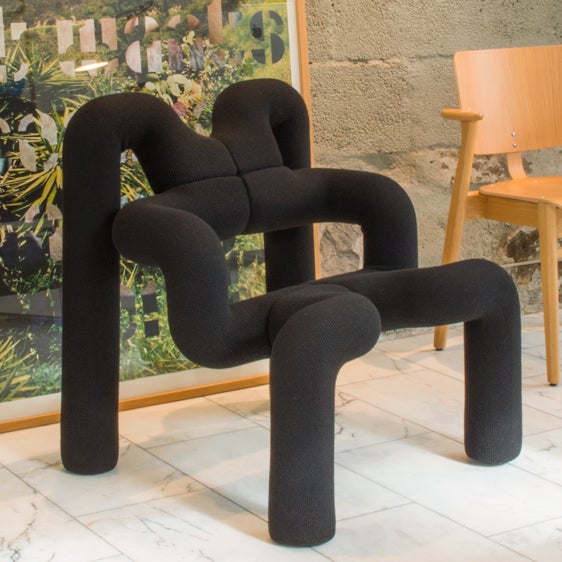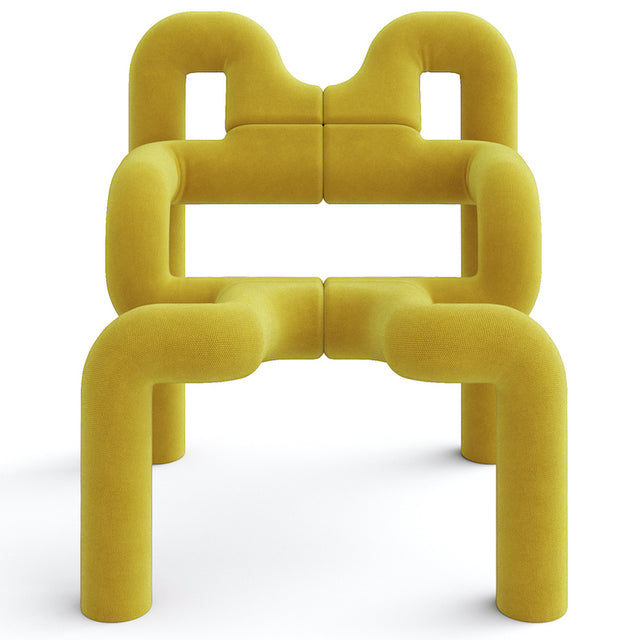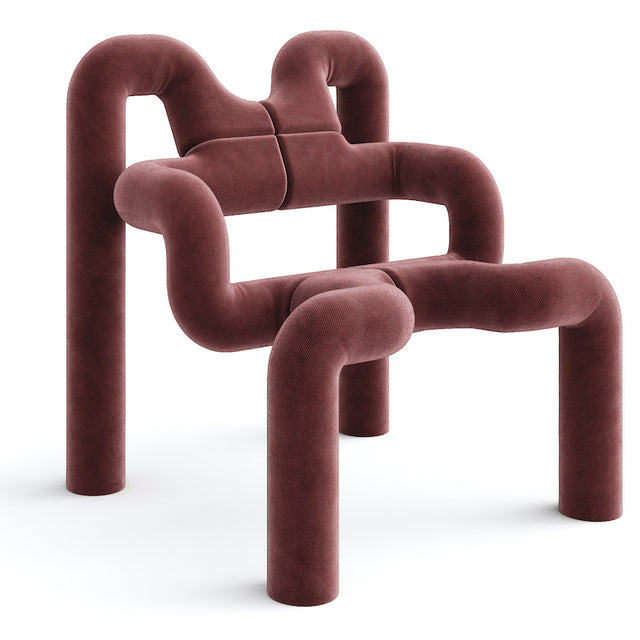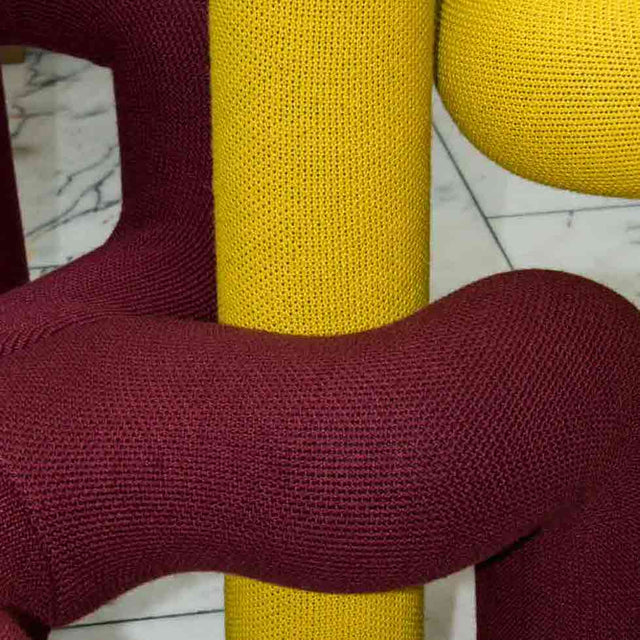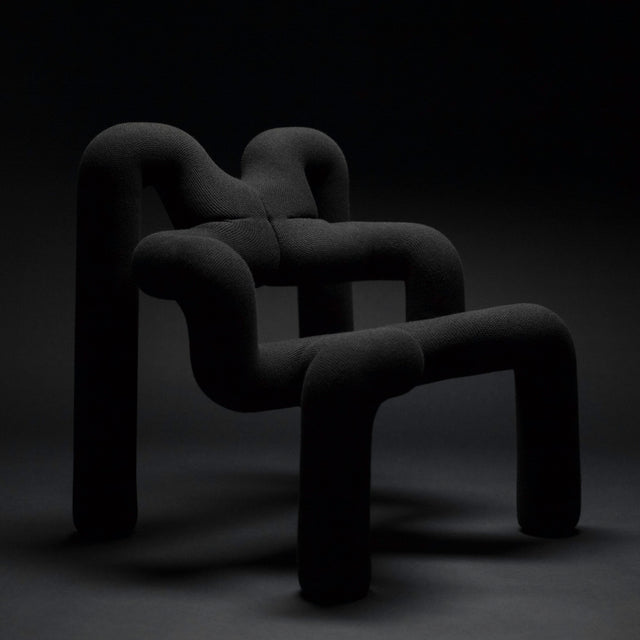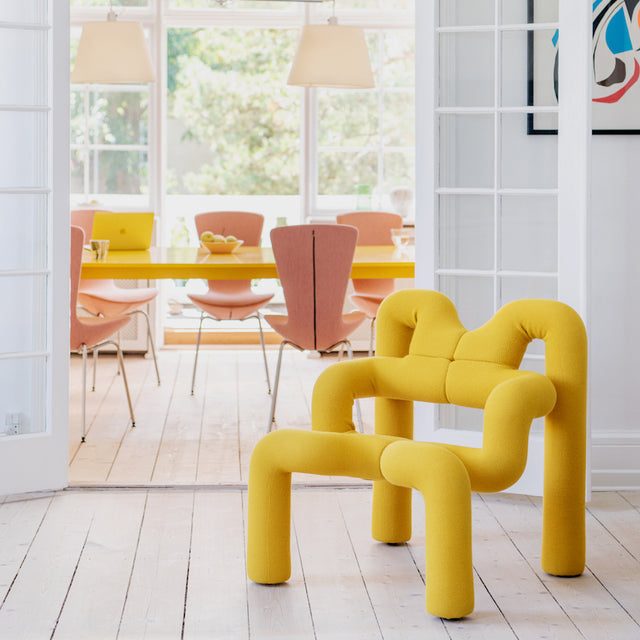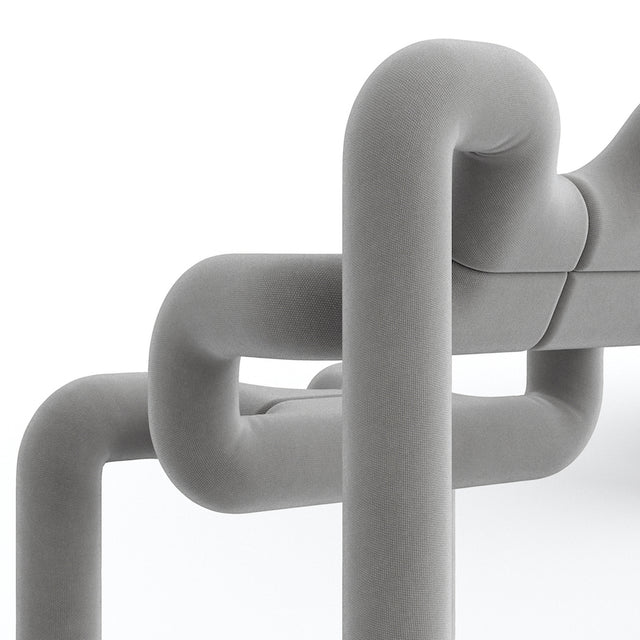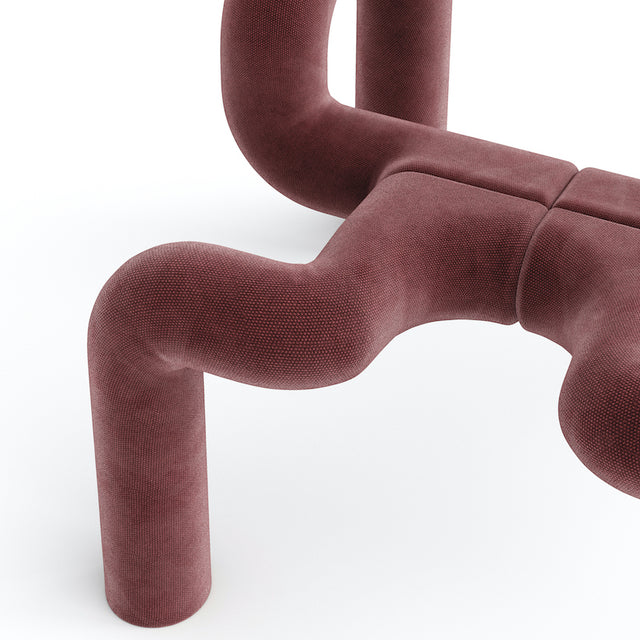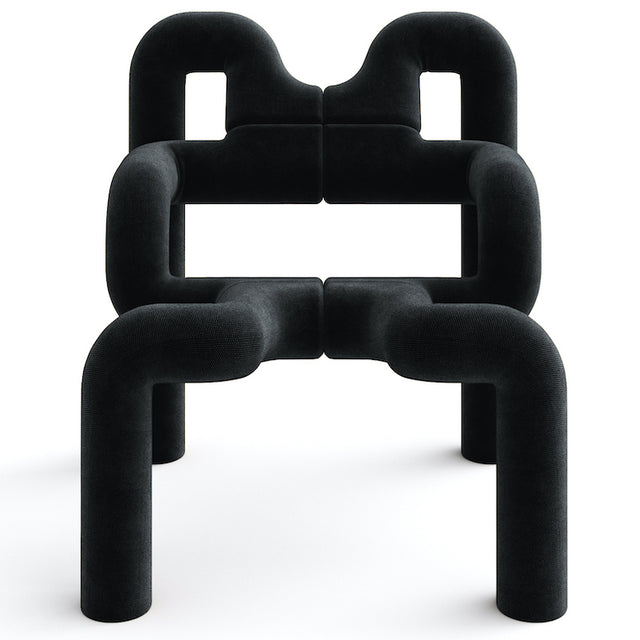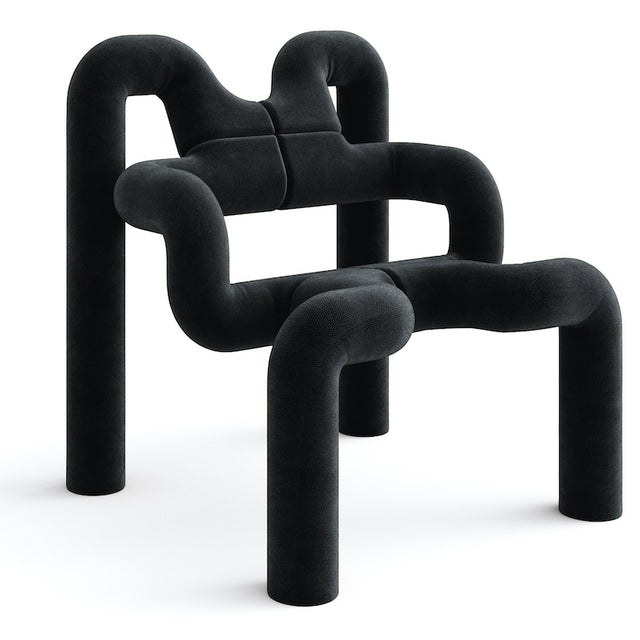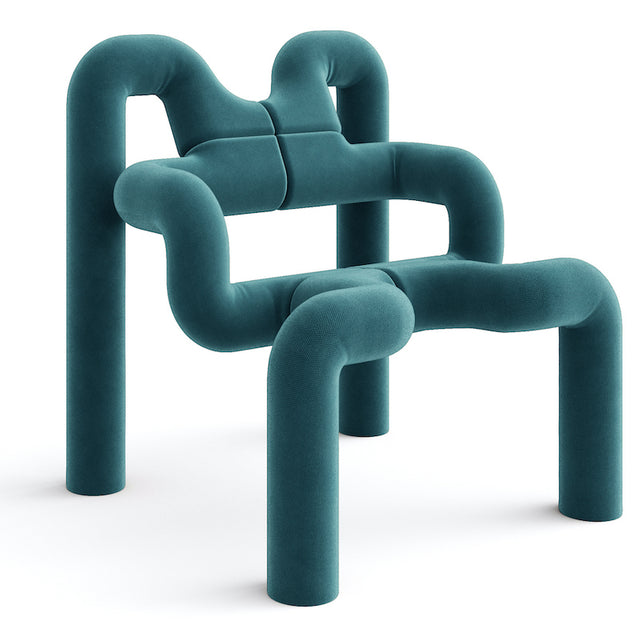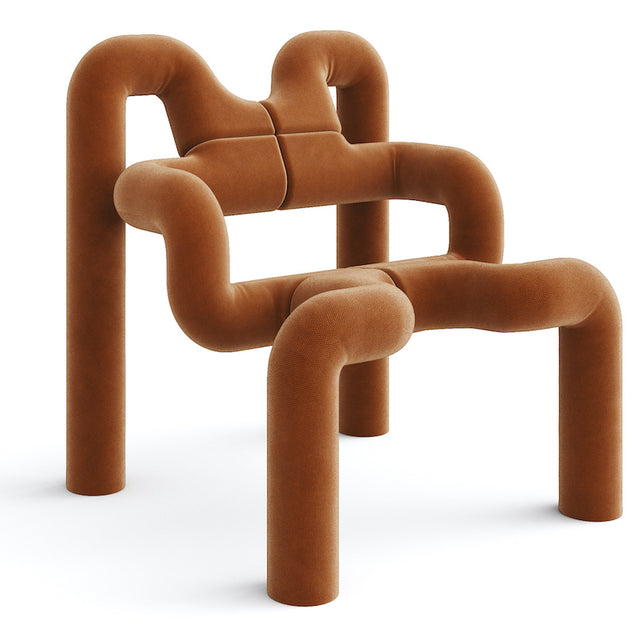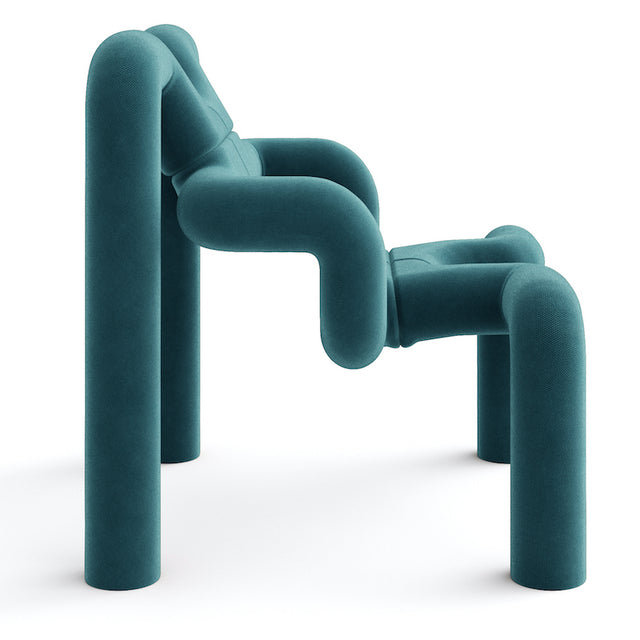 by Varier
Ekstrem Chair Classic Knit - Varier
Design: Terje Ekstrom for Varier Furniture
The Ekstrem chair, a cult object from the 80s, is both a sculpture and a chair. The armchair challenges conventional furniture design and at the same time offers immense comfort. Its unusual seating geometry lets you sit leaning forward with your feet on the floor, sideways with your arms on the armrests, or leaning back completely. A unique eye-catcher for every interior.
Ekstrem is an armchair that does not consist of a seat shell with a base, as is usually the case, but of cylindrically shaped elements. First, two identically mirrored frames are formed from steel. These are covered with soft foam and covered with knitted wool. With the final assembly of both parts, a lounge chair is created that is comfortable seating and an extraordinary work of art at the same time.
Dimensions: W 72cm x D 70cm x H 79cm.
Seat height 43 cm
Material: KNIT - 90% wool, 10% polyester
Price incl. statutory VAT.
Free shipping delivery.
If the goods are in stock, the delivery time is 3 working days, otherwise the chair will be made to order in 4 weeks. You can see the immediate availability in the article overview under number of products in stock.