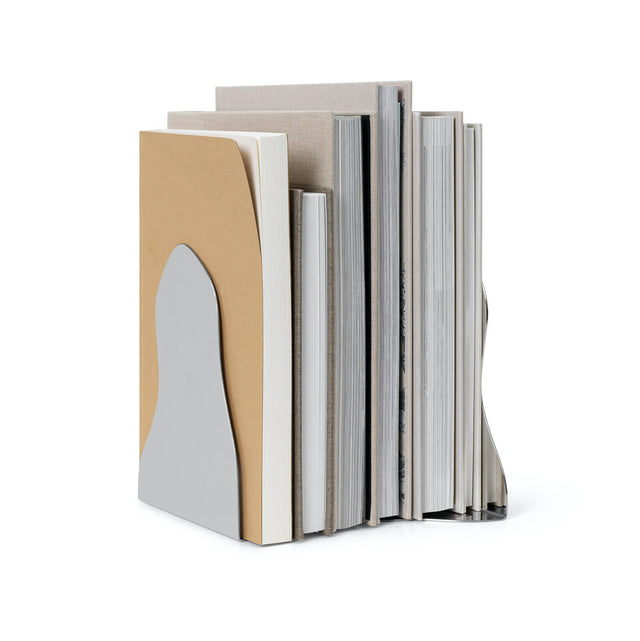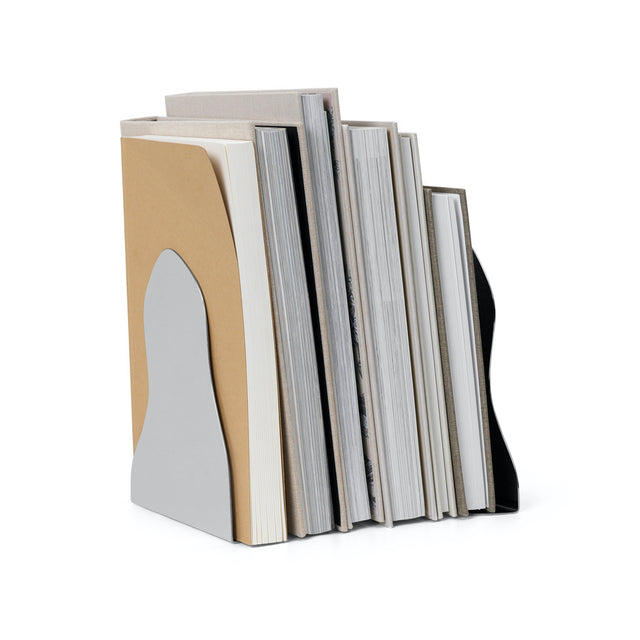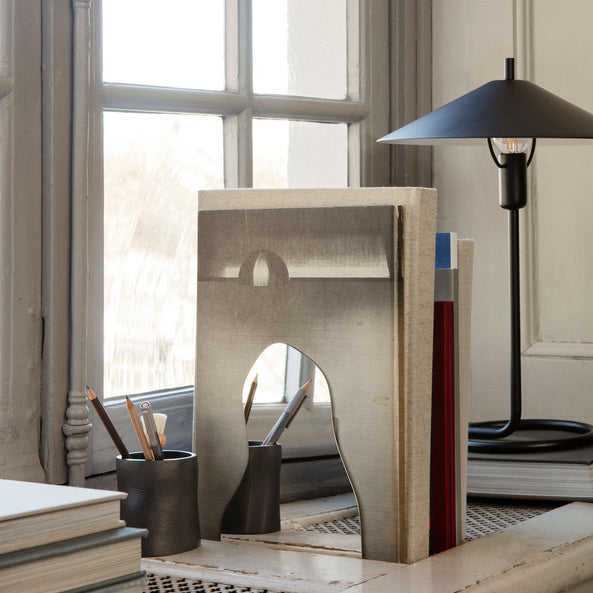 Design: fermLIVING
With its flowing shape and highly polished surface, the Pond bookend brings glamor to your home library.
The Pond bookend is part of the Pond collection, which has a modern look with its organic shapes and is very decorative. Constructed of curved, mirror-polished stainless steel, the Pond bookend provides subtle support for your books and magazines on the bookshelf. The series also includes the Pond Mirror Small and the Pond Mirror Large .
Material: Polished stainless steel
Dimensions: W: 16 x H: 19.8 x D: 9.5 cm
Price incl. 19% VAT
Free shipping!
Delivery time immediately -7 days.